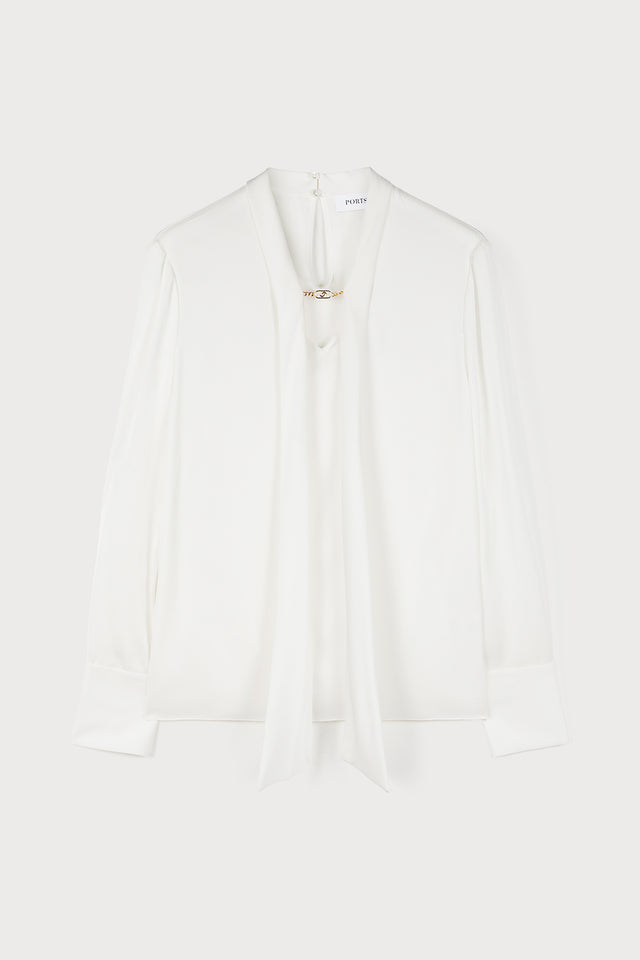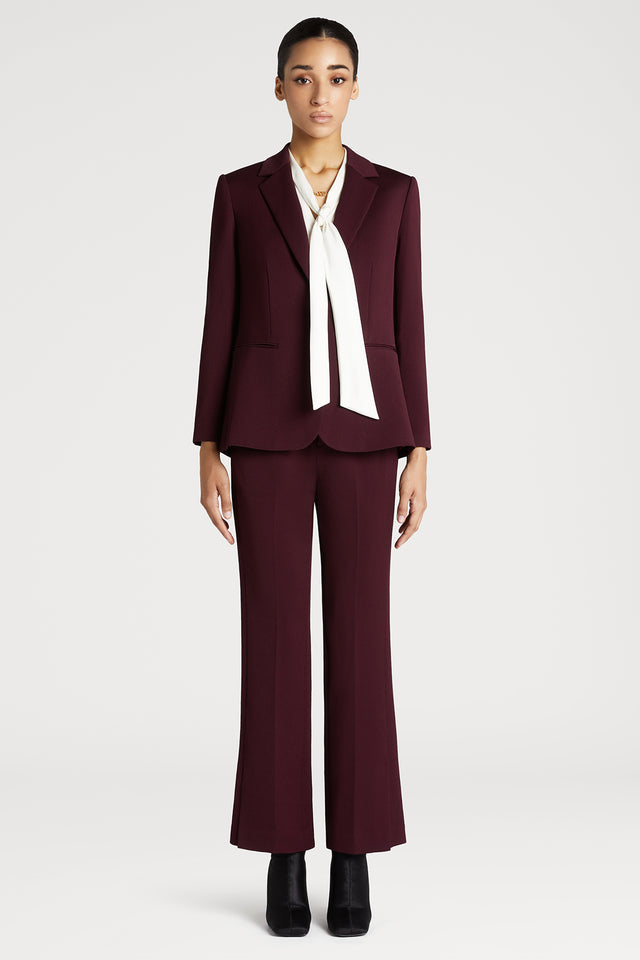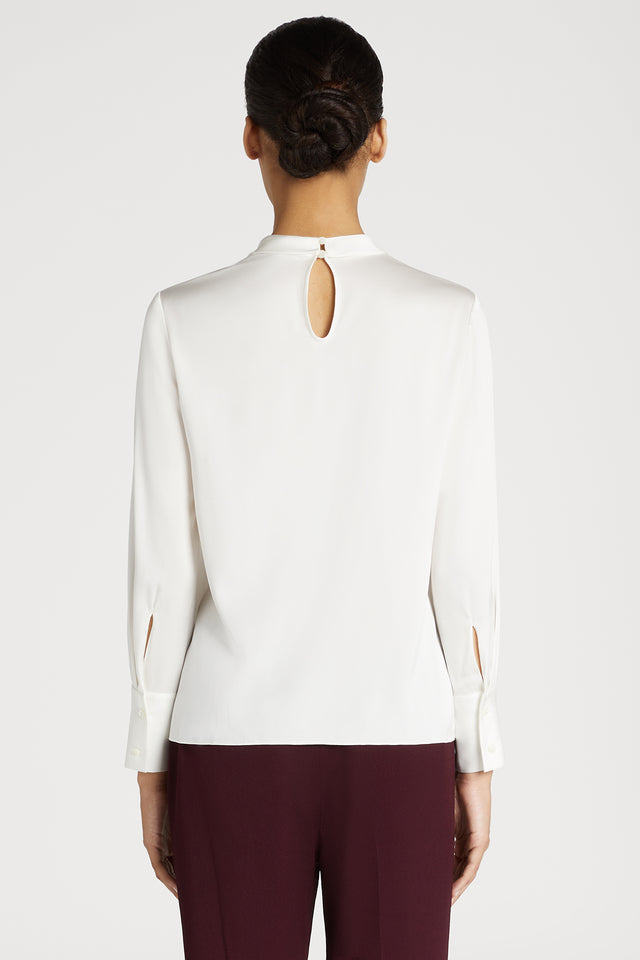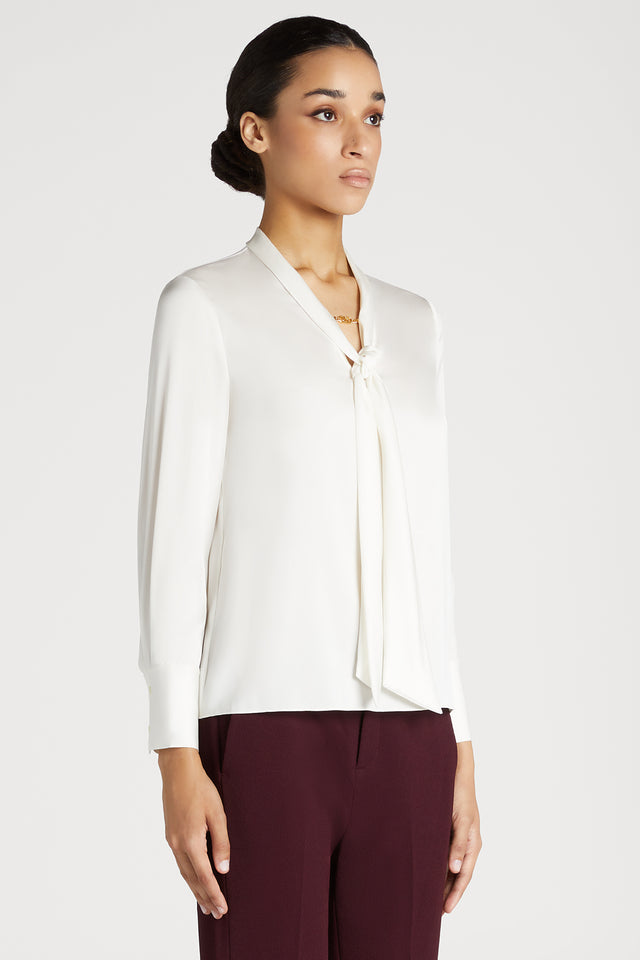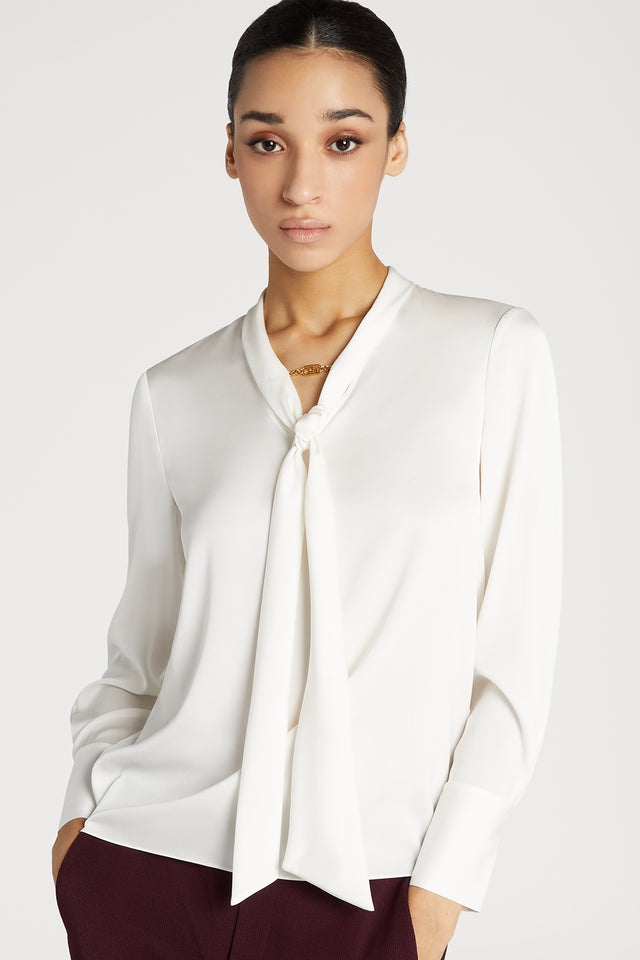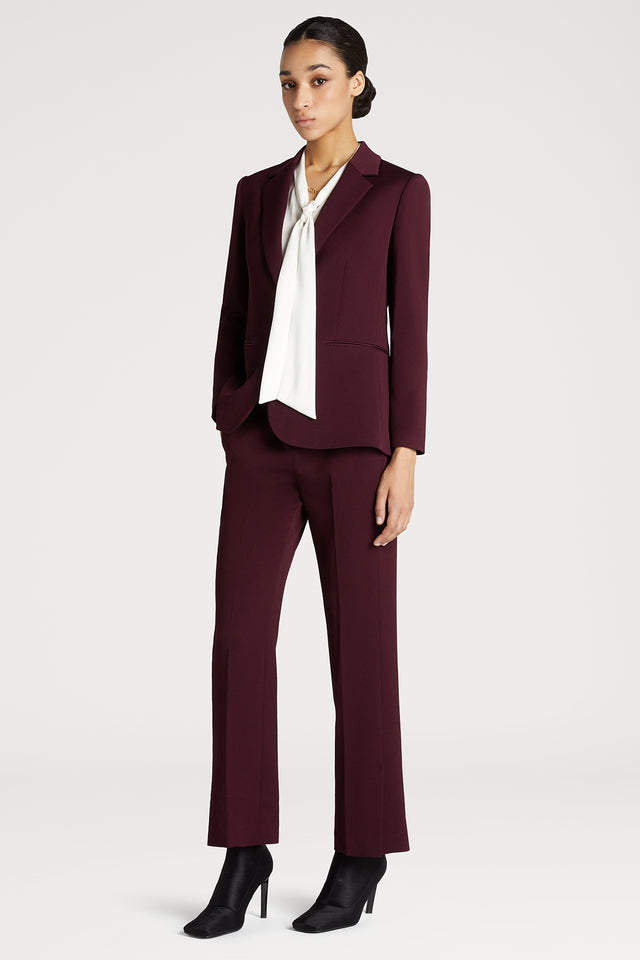 V Neck Blouse with Chain Detail
The lustrous sheen complements the luxurious texture of natural silk, while the pure milk white hue embodies elegant sophistication. The V-neck design enhances the allure with a touch of skin, adorned with metallic chain accents featuring PORTS custom metal clasps, adding exquisite charm to the captivating silhouette. The tie-neck detail enriches the dimensional layers of the garment, allowing for versatile styling options, including a bow tie look, effortlessly adapting to various occasions.
SKU: LP9B027KWT003
Free shipping for orders USD300 & above.
Returns & Shipping
Delivery
We offer complimentary shipping to many countries in the world for orders above USD300. For more detailed information on shipping timings, costs and destinations, please refer to our Shipping & Delivery page.
Returns
We offer customers the option to return unused products within 14 days of purchase. Please refer to our Returns & Refunds page.