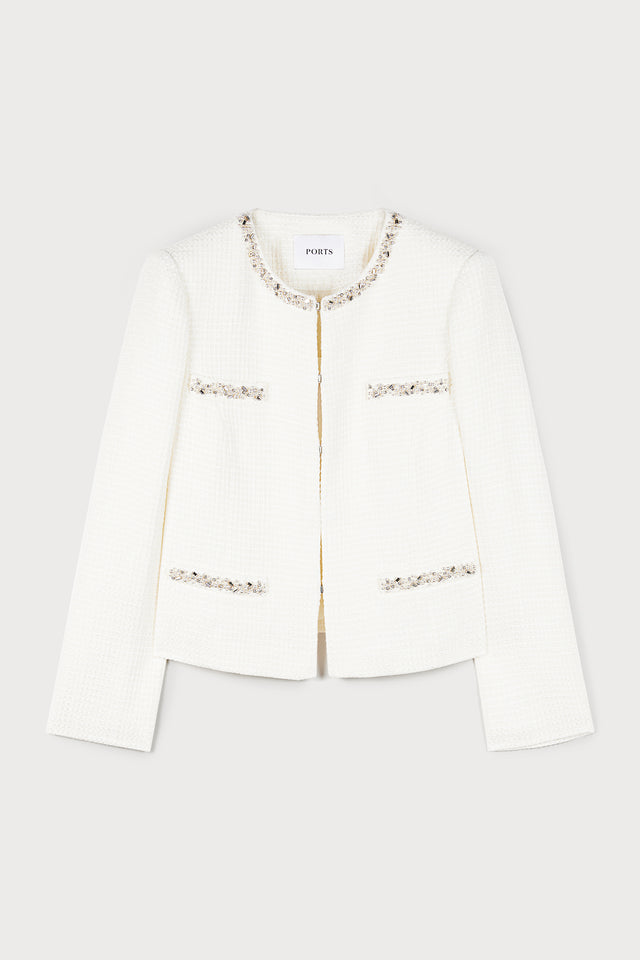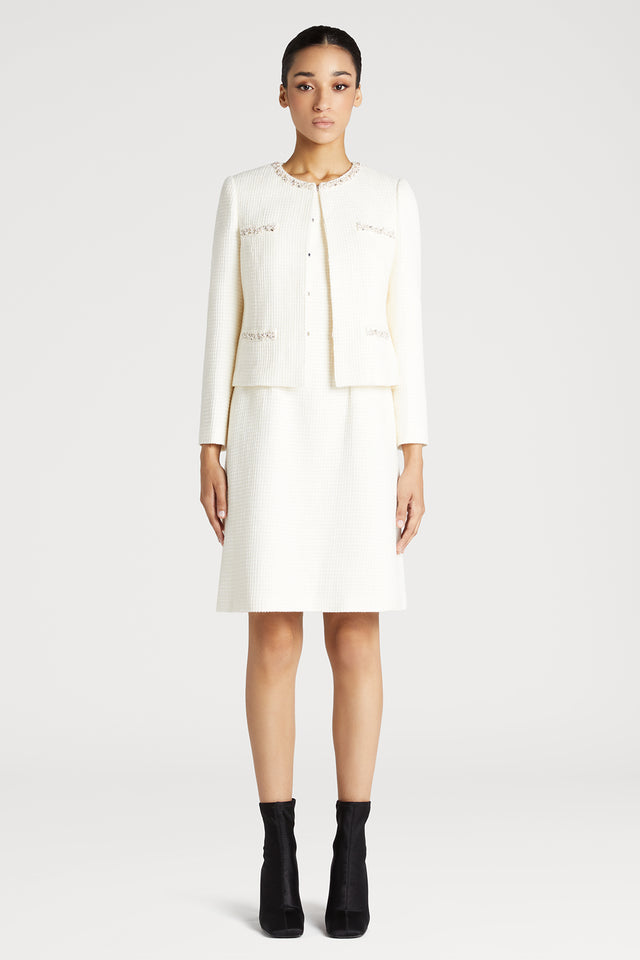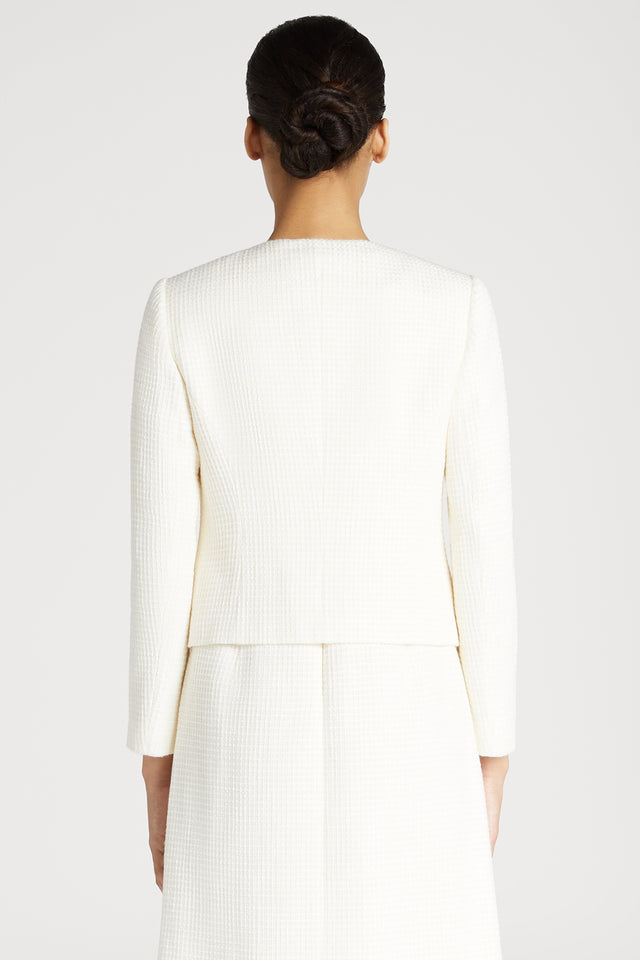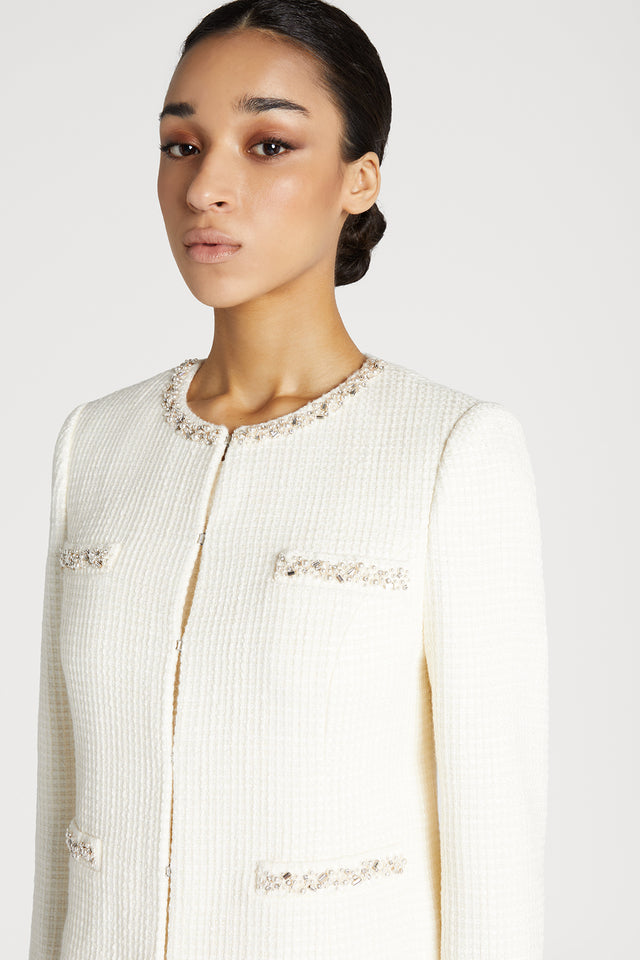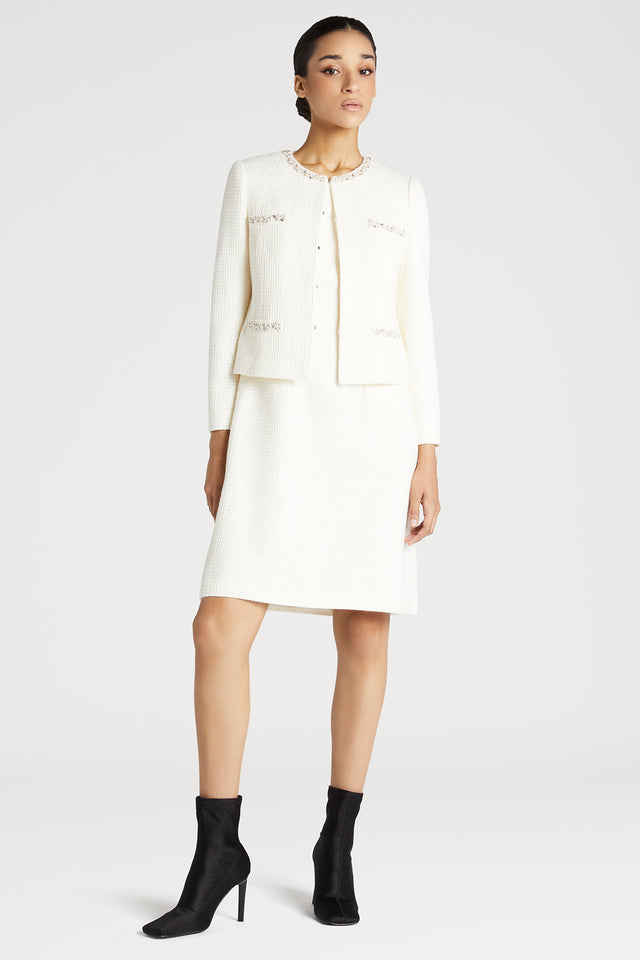 Tweed Jacket with Beading Trim
In an elegant and refined creamy white bouclé, this piece offers a perfect combination of softness and breathability, providing a comfortable early autumn dressing experience. The four pockets and the sophisticated round collar are adorned with meticulously handcrafted beaded embellishments, resembling exquisite jewelry. These details add a touch of luxury and sophistication to the refined bouclé fabric. The waist-length and tailored silhouette cater to customers of different body types, effortlessly creating a perfect curved figure and showcasing a graceful feminine charm.
SKU: LP8J080RFK004
Free shipping for orders USD300 & above.
Returns & Shipping
Delivery
We offer complimentary shipping to many countries in the world for orders above USD300. For more detailed information on shipping timings, costs and destinations, please refer to our Shipping & Delivery page.
Returns
We offer customers the option to return unused products within 14 days of purchase. Please refer to our Returns & Refunds page.