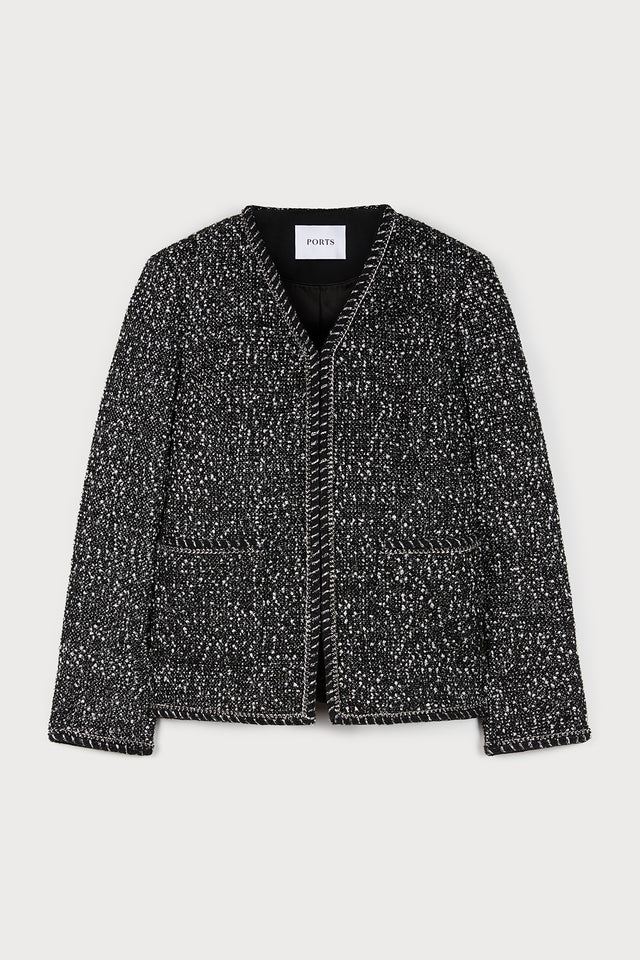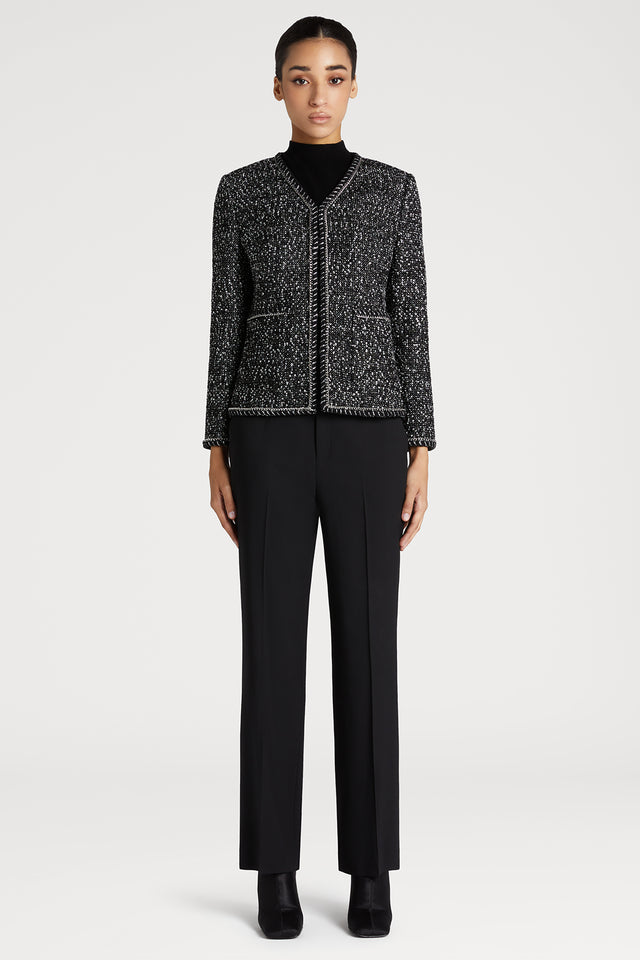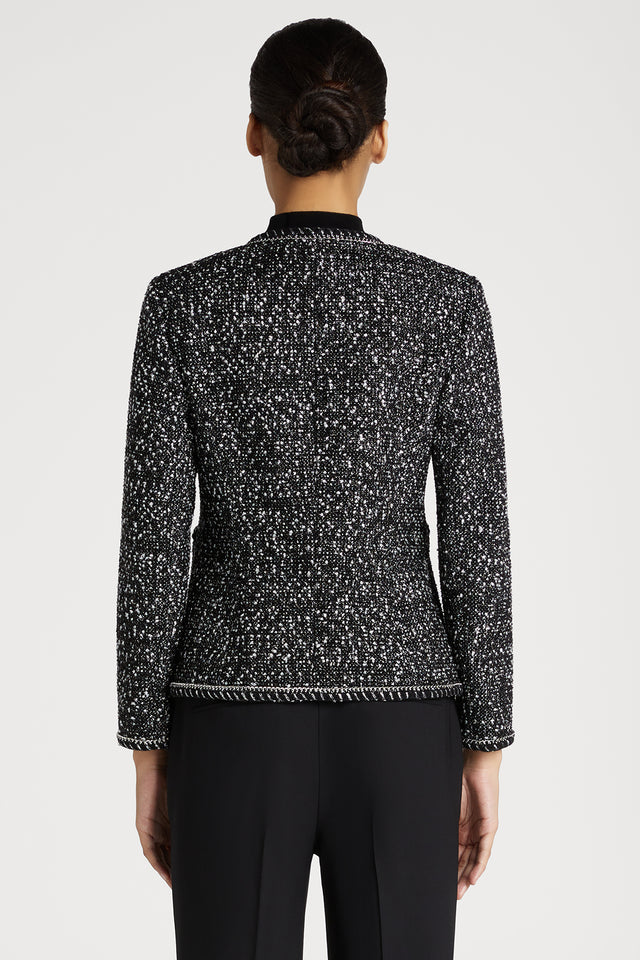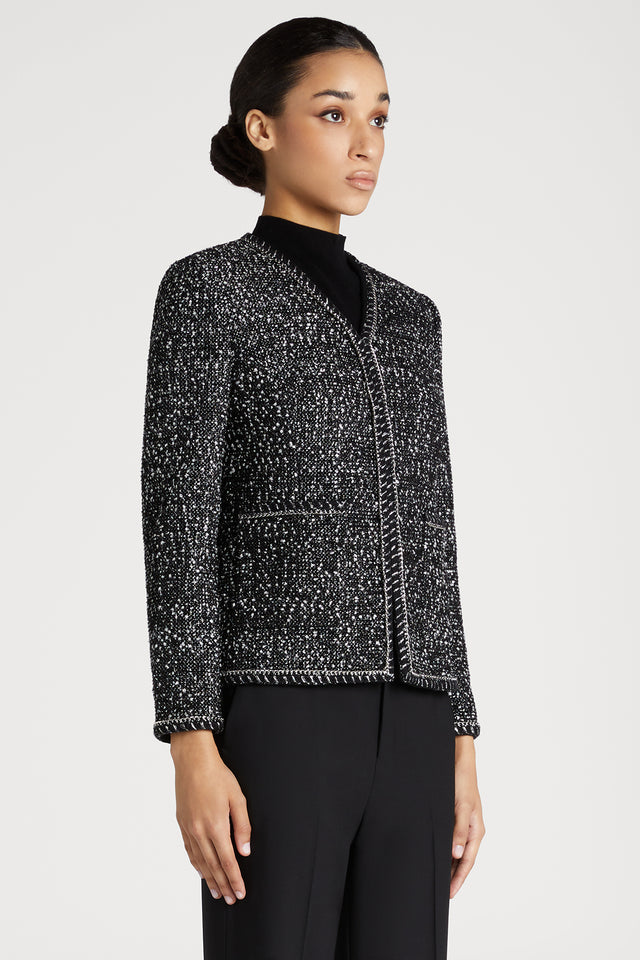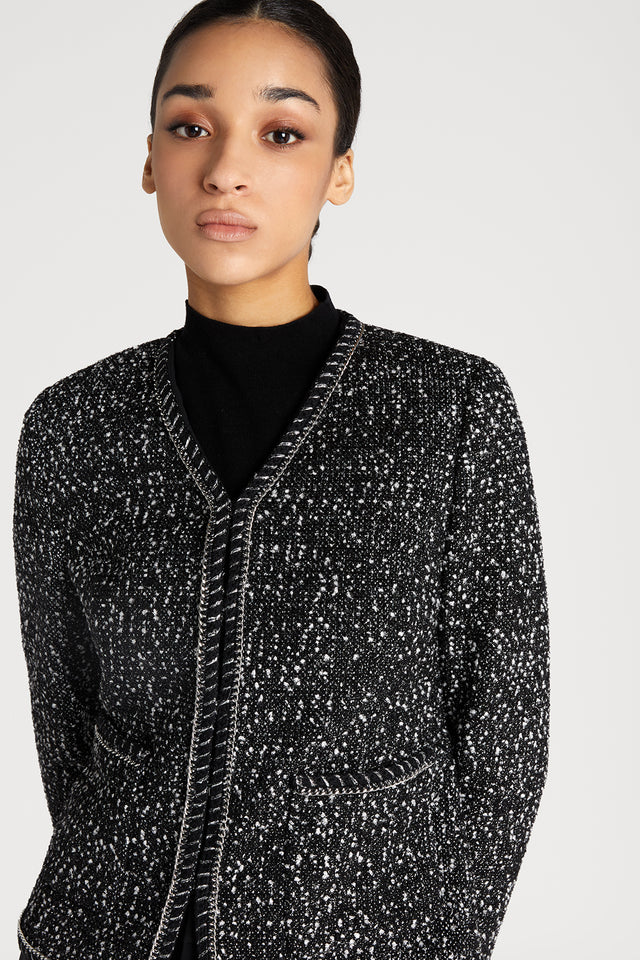 Indulge in the three-dimensional jacquard effect of the Italian imported fabric, adorned with sequins and black metallic threads for a vibrant touch of luxury. The meticulously tailored silhouette magnificently showcases feminine charm. With its collarless style and concealed button closure, this design effortlessly blends simplicity with sophistication, catering to diverse dressing needs. The hand-woven chain decoration along the edges adds a refined touch, portraying a confident and elegant female image.
SKU: LP9J086SFF068
Free shipping for orders USD300 & above.
Returns & Shipping
Delivery
We offer complimentary shipping to many countries in the world for orders above USD300. For more detailed information on shipping timings, costs and destinations, please refer to our Shipping & Delivery page.
Returns
We offer customers the option to return unused products within 14 days of purchase. Please refer to our Returns & Refunds page.