SPRING/SUMMER 2023
SUBVERSION: A COLLECTION THAT ELEVATES THE EVERYDAY WITH AN IDEA OF BROKEN CLASSICISM. SUBVERSION TAKES A GENTLE BUT FIRM STANCE.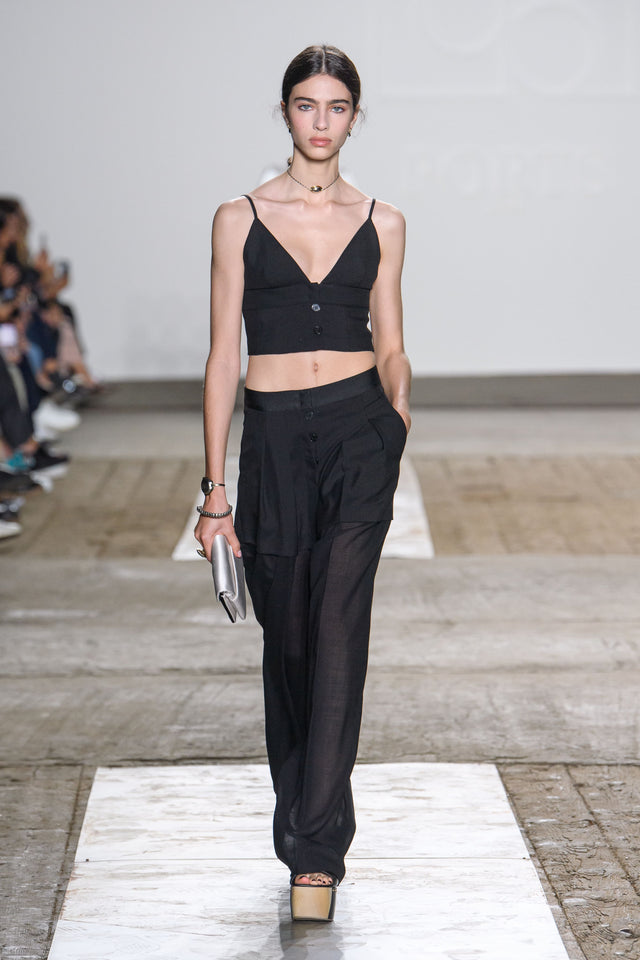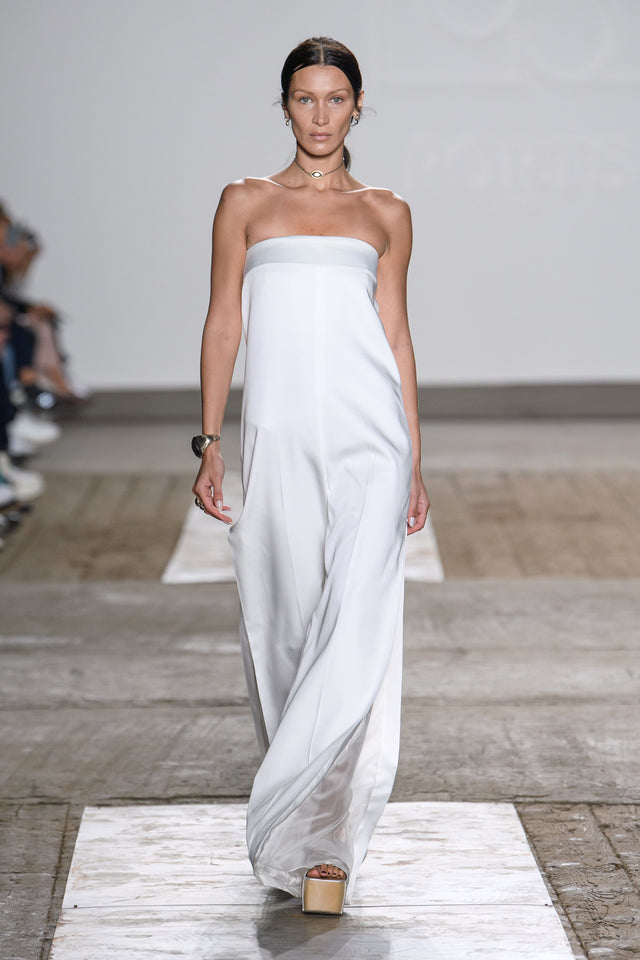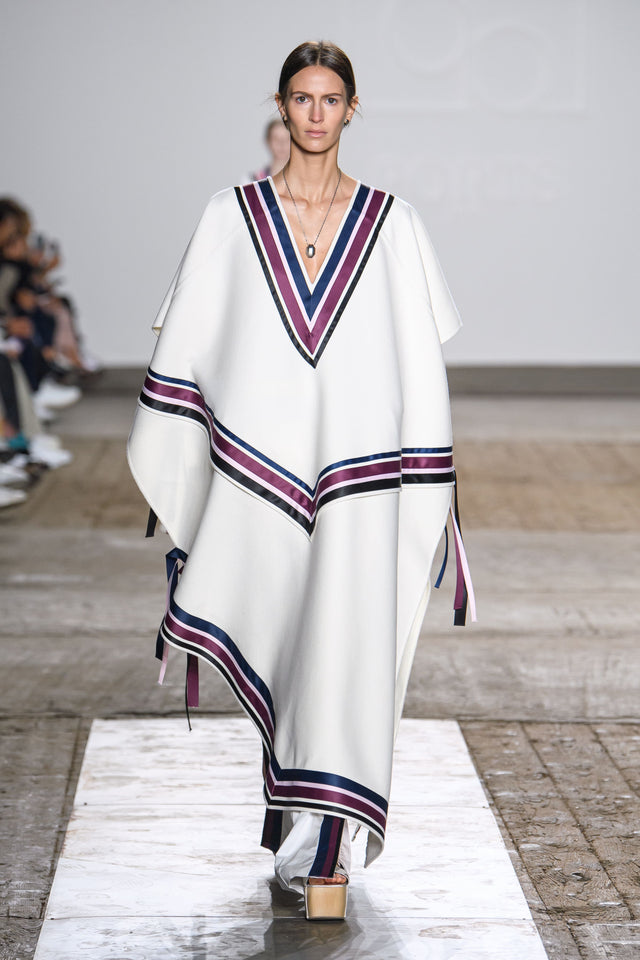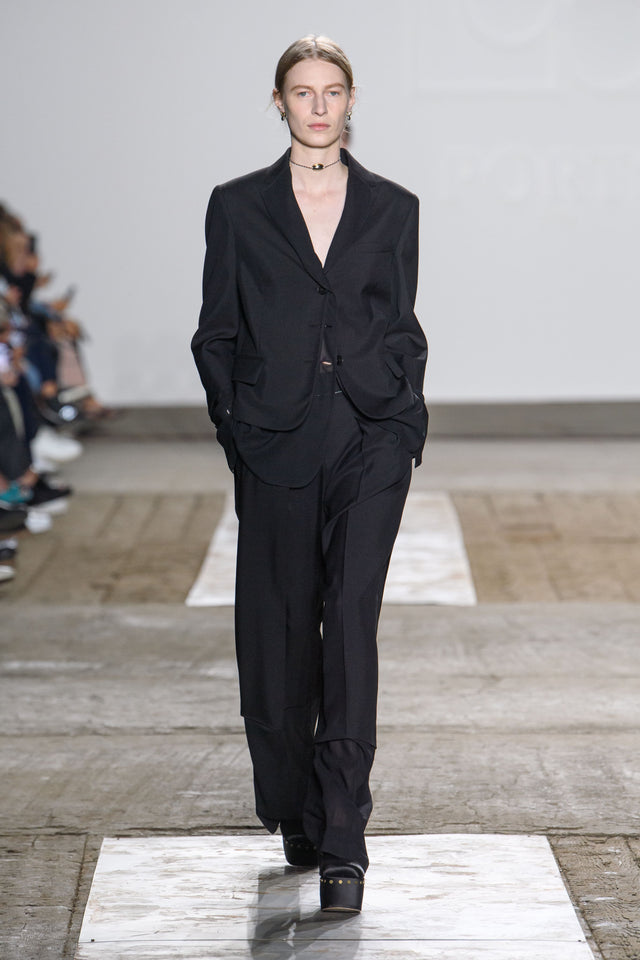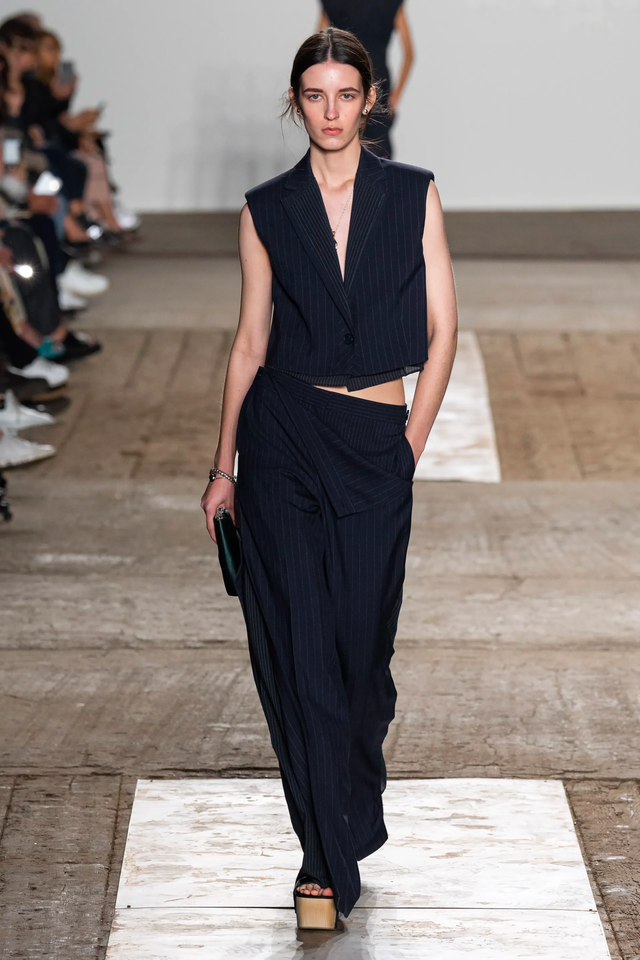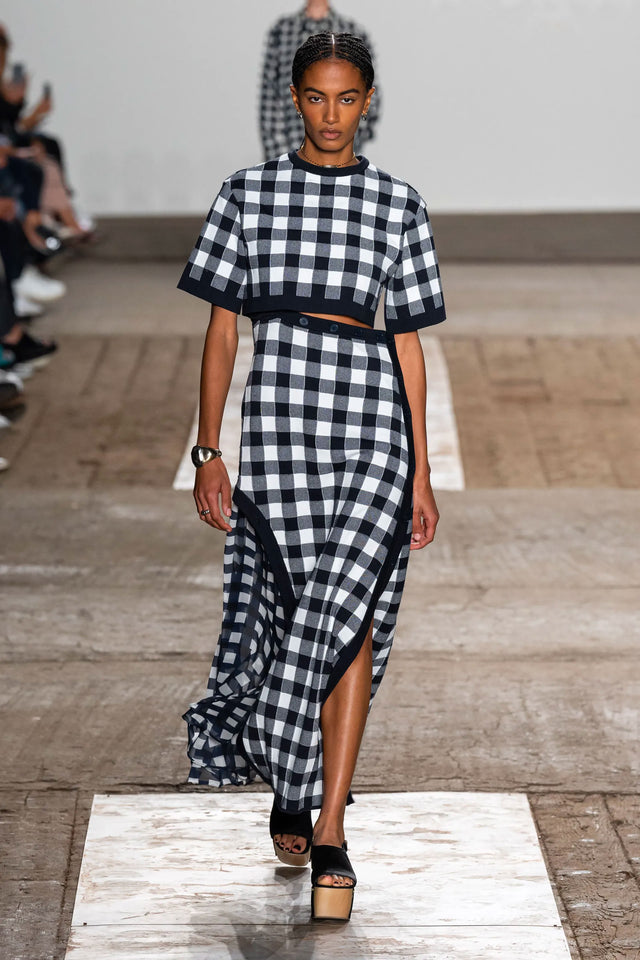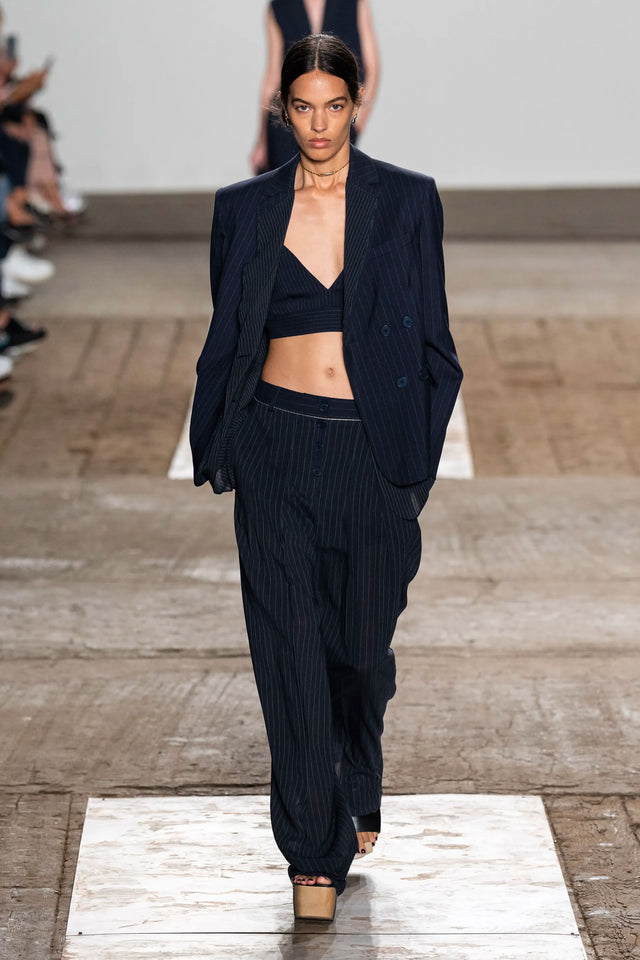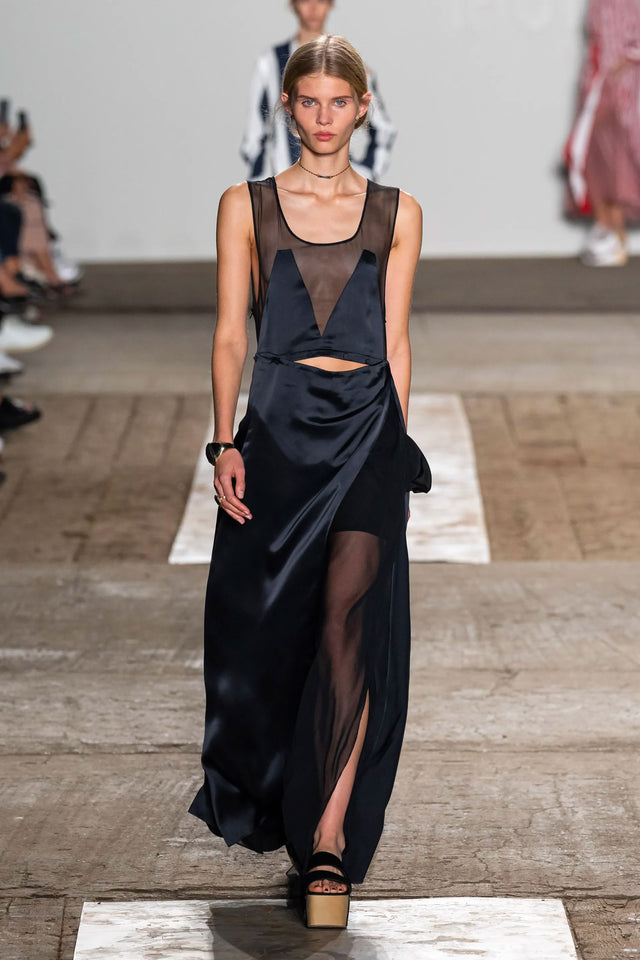 TORN BETWEEN CONVENTION AND REBELLION,
ARTISTIC DIRECTOR KARL TEMPLER DEVISES THE NEW PORTS 1961 COLLECTION AS AN UNFAMILIAR TAKE ON FAMILIAR ITEMS.
THE END RESULT IS SUBTLY PUZZLING, HIDING INTRICACY AND TWISTS BEHIND A DECEPTIVELY NORMAL APPEARANCE, SHUFFLING CODES OF DAY AND EVENINGWEAR, OF MASCULINE AND FEMININE.
A LOOK AT THE DETAILS
THE IDEA OF PIECES MOVING AND SWINGING ON AND AROUND THE BODY IS PARAMOUNT. EVERYTHING IS PURE, STREAMLINED AND SIMPLE, WITH LAYERS OF SARTORIAL EXPERTISE BEHIND THAT. MASSIVE WOODEN PLATFORMS ANCHOR THE MOVEMENT AND THE FLOWING TO THE GROUND. ON JEWELLERY, DIAMOND STONES ARE REIMAGINED IN METAL, AND CAST AS A SOLID PIECE.