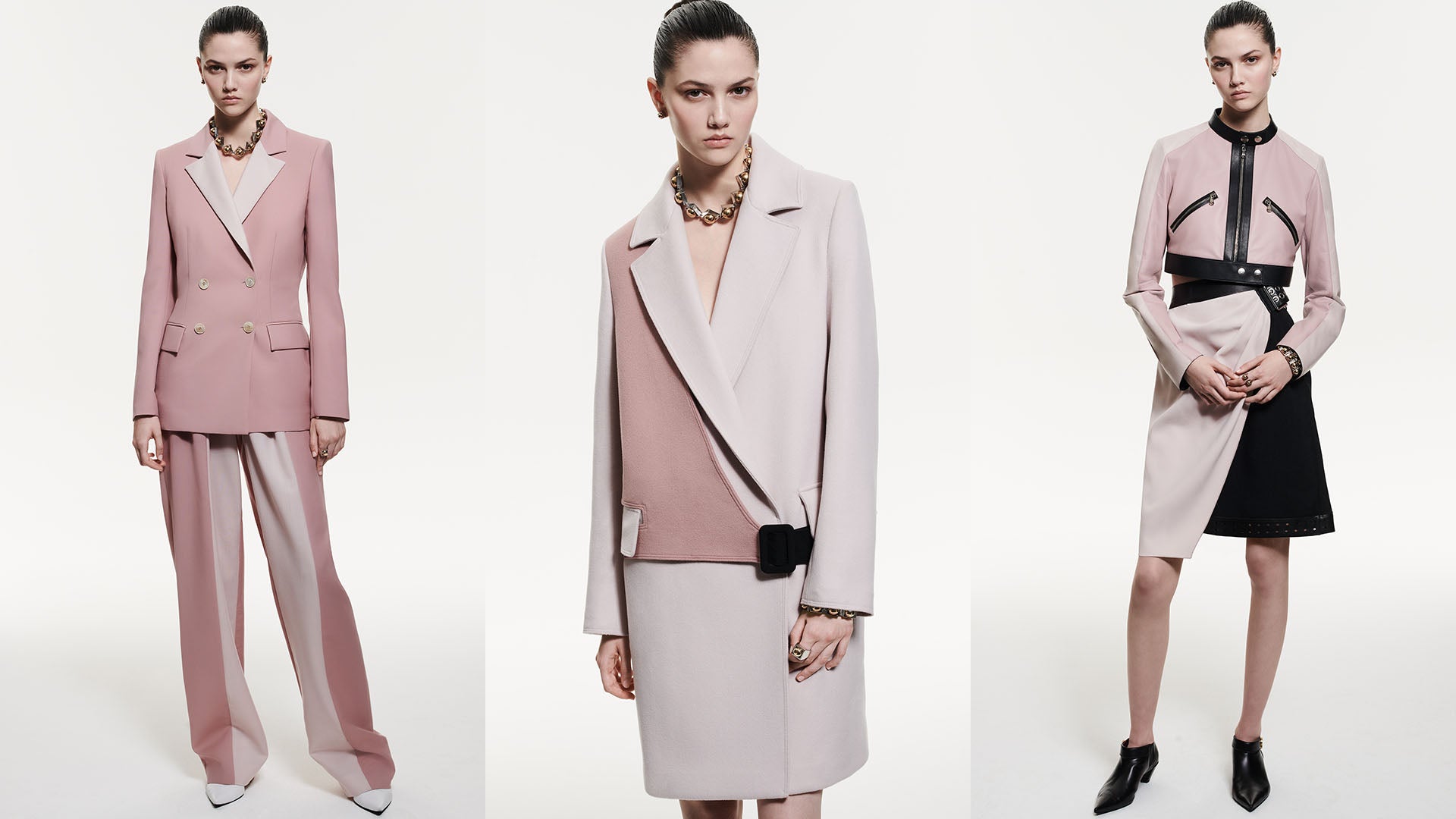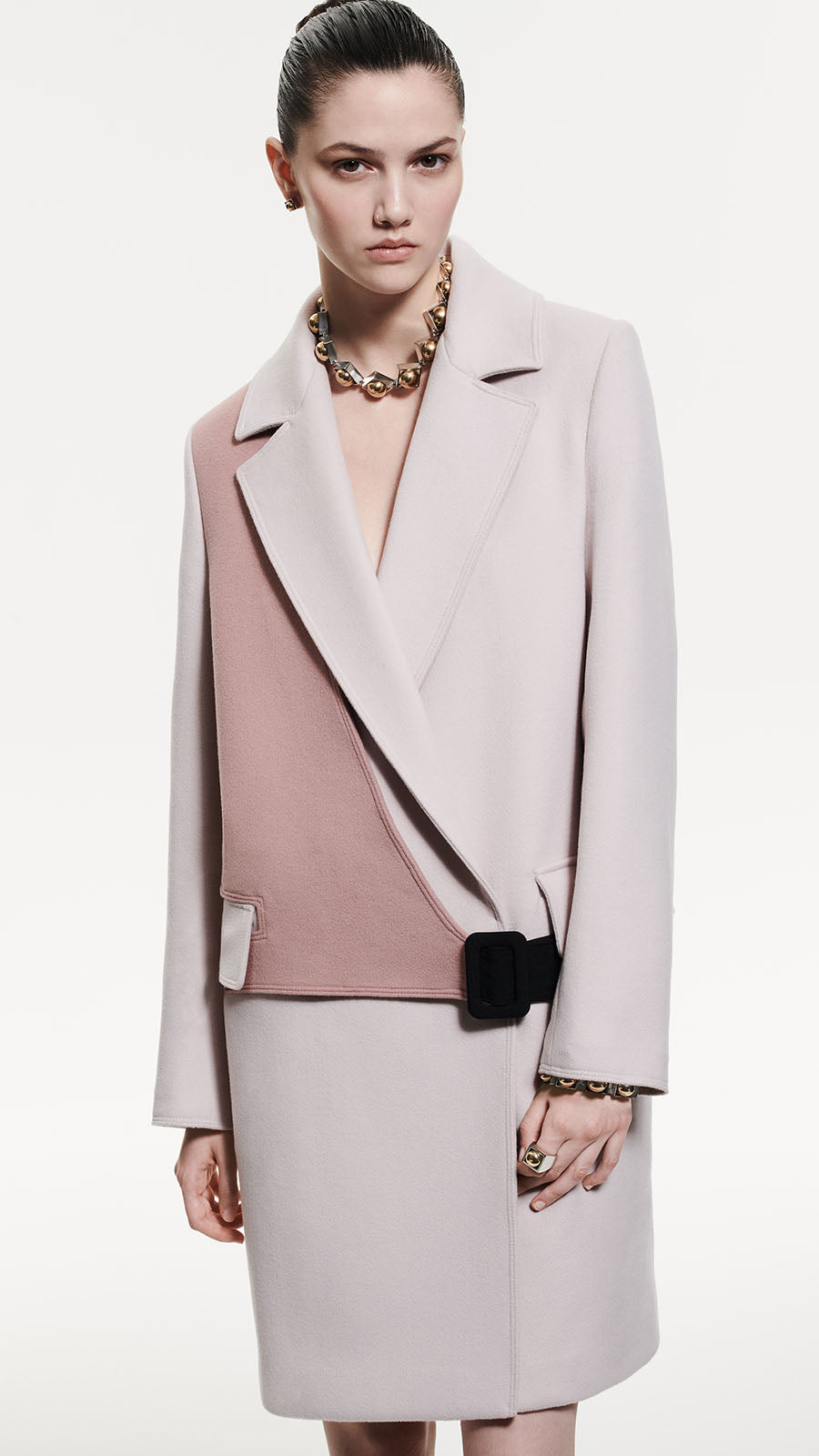 The Pre-Spring 2022 collection by PORTS 1961 offers a unique take on modern femininity. Codes typically associated with frivolity, like ruffles, lace, and florals, are juxtaposed with details, fabrication techniques, and materials that impart a sense of strength and precision.
The juxtaposition of toughness and softness defines the silhouettes for this season, merging strict and flowing elements in contrasting fabrics. The collection blends eyeleting and lace with ribbed knitwear, as seen in a classic trench, adding a delicate touch. Tailored coats are adorned with decorative buttons, while soft knits contrast with leather elements, and cable knits are paired with asymmetrical draped skirts featuring grommeting.
The classic white shirt, a staple of PORTS, features a silk draped back. A cropped leather biker jacket showcases patches in shades of pink, set against bold black piping. A generously sized souvenir jacket in vibrant red tones is worn as a dress, and floral prints are paired with studded or grommeted belts, infusing the looks with assertive energy.
Spanning from black and white to warm red and pink hues, the collection's colour palette underscores the Pre-Spring season's balance between strength and sensuality. Double bags are crafted from both soft leather and exotic skins. Jewellery is enhanced with rounded gold studs in square frames, blending traditional luxury elements with classic punk shapes.