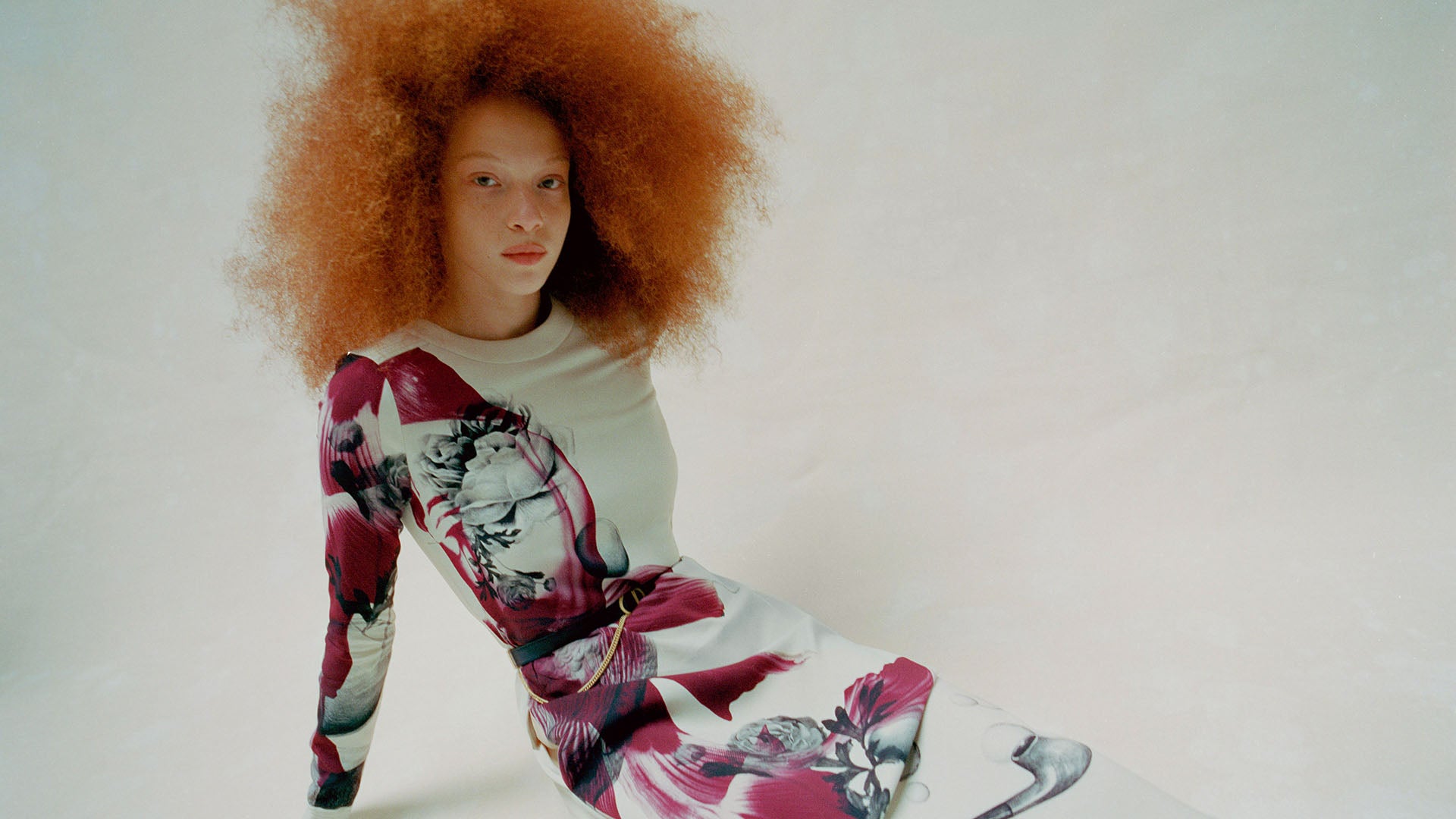 Add a tagline
Slide Heading
Add descriptive text for your slide here.
The PORTS 1961 Pre-Fall collection offers a modern minimalist take on the classic 1970s wardrobe.
The editorial, photographed by Stas Komarovski, features both studio and street shots taken in Brooklyn, showcasing the new face model, Tianna St. Louis.
Blending studio portraiture with dynamic street photography, the clothing takes on a fresh dimension, highlighting its versatility and vibrancy. A bold red dress photographed against a vibrant red backdrop, a soft pink shearling coat against the setting sun, and a graphic black and white print shot beneath the Williamsburg Bridge.
In terms of accessories, tall burgundy boots with a gold PORTS 1961 logo, substantial chain jewellery, and double flap bags are consistently featured. A smoky eye and tousled curls add an air of mystery and personality to the portraits.