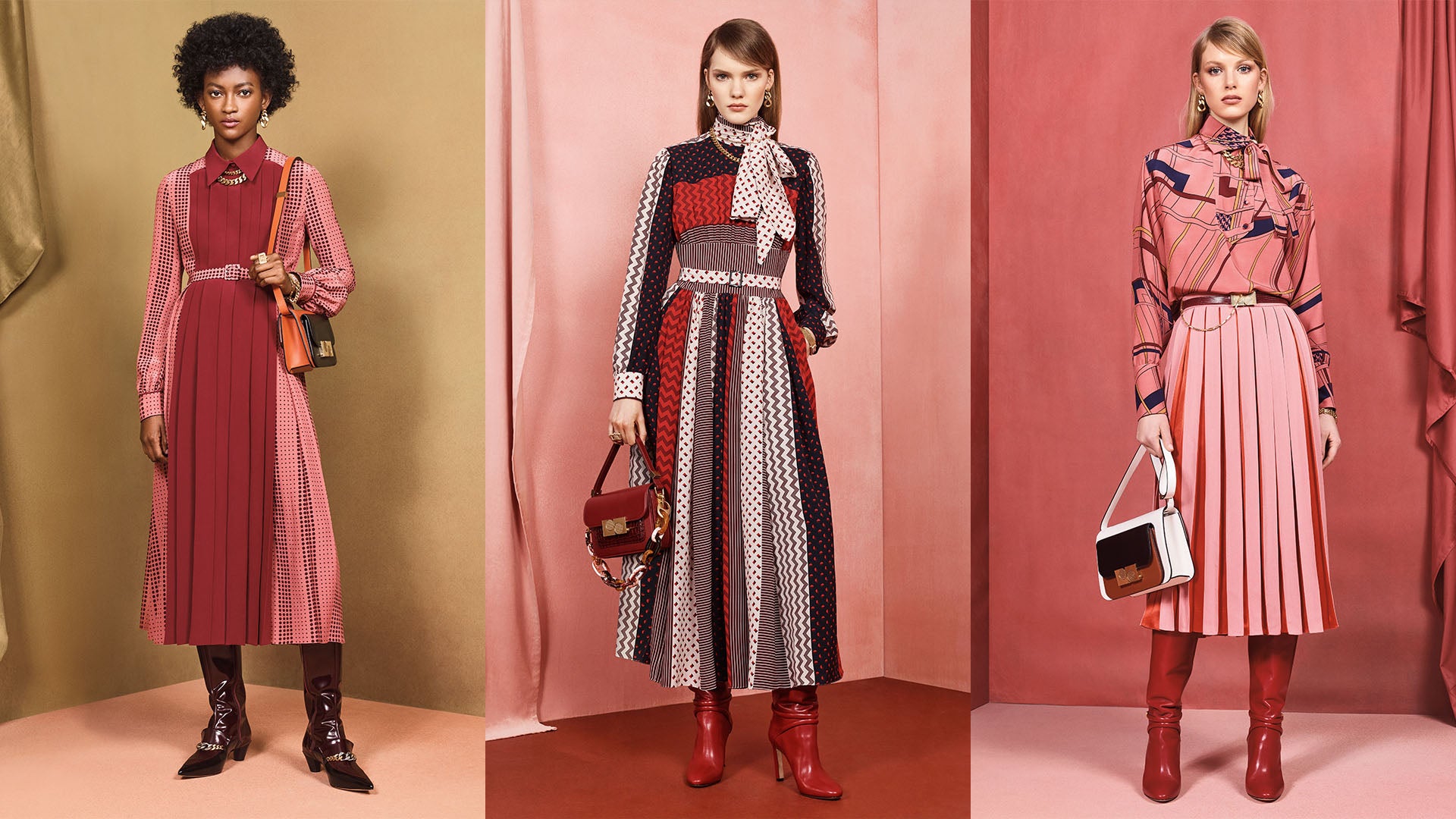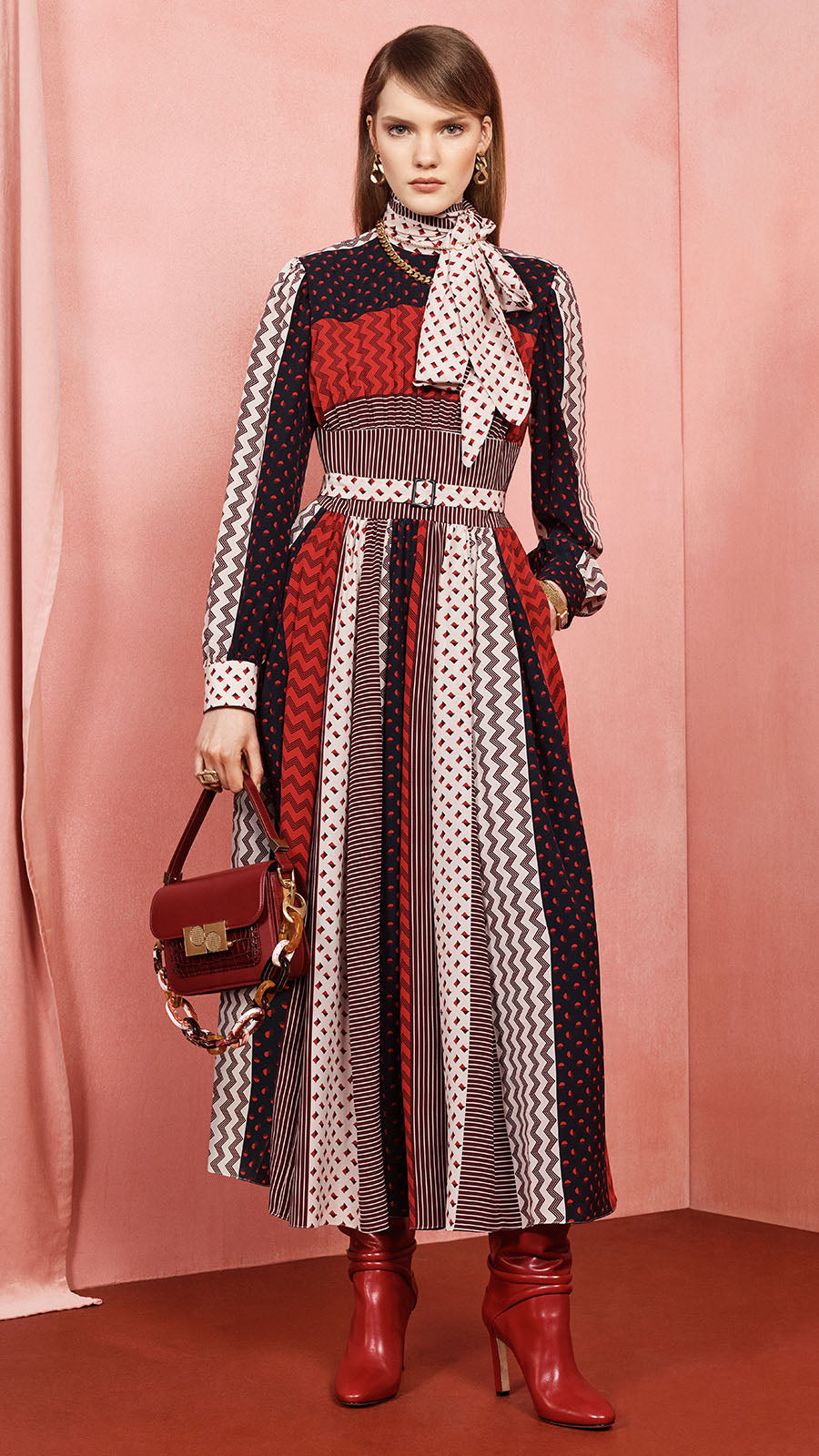 The PORTS 1961 Pre-Fall 2020 collection, led by Artistic Director Karl Templer in collaboration with the PORTS 1961 design team, celebrates the easy bourgeois elegance of the 70s, subverting and re-contextualising it for a modern wardrobe.
Familiar silhouettes and prints pay homage to the concept of heritage, with a focus on the ease of a dress. Lavalliere tie collar day dresses transition seamlessly into delicately embellished evening pieces. Houndstooth, polka dots, and Prince of Wales checks are distorted, spliced, and re-proportioned. The understated confidence and idiosyncratic elegance of 70s style icons infuse a perspective that honours the most cherished wardrobe pieces of the past decade, reimagined with a modern, personal touch - a collection designed with a foundation in classicism and enduring style. A series of impeccably tailored pant suits acknowledges their pivotal role in a woman's wardrobe today.
A new sense of individualistic and personal character emerges from bold, optimistic graphic prints and robust outerwear - oversized faux fur, shaggy ivory shearling, and graphic plaid checks. Knee-high boots adopt the spirit of a loafer, incorporating mixed leathers and chain details, accented with vibrant splashes of colour.
Bags combine exotic prints with soft leathers in a modern palette inspired by heritage tones. Their double-sided design is crafted with maximum adaptability in mind, featuring a different leather and lock system on each side. Striking statement jewellery plays with the concept of 're-assembling', featuring unexpected combinations of watches, cameos, and vintage finds.